Masai Mara Holidays Limited is a registered local Safari Company in East Africa with established ground offices in Kenya, Tanzania, and Uganda. Over the years in the tourism industry, we have provided countless remarkable experiences of authentic East Africa. We have changed thousands of lives by introducing guests to the continent that brought them happiness, learning, and priceless memories. We ought to continue to improve our craft, as customer satisfaction and the wellness of our employees are our top priorities.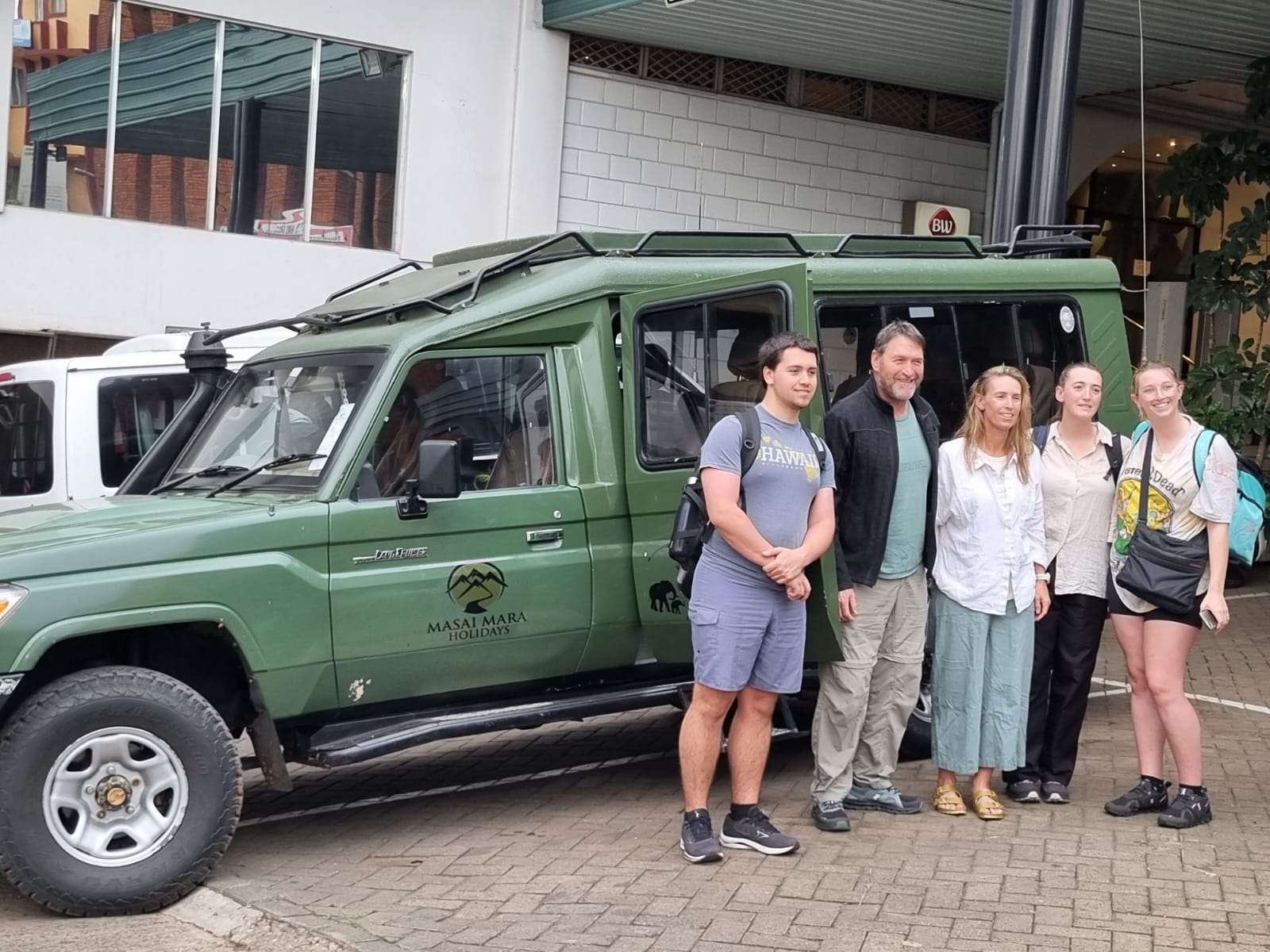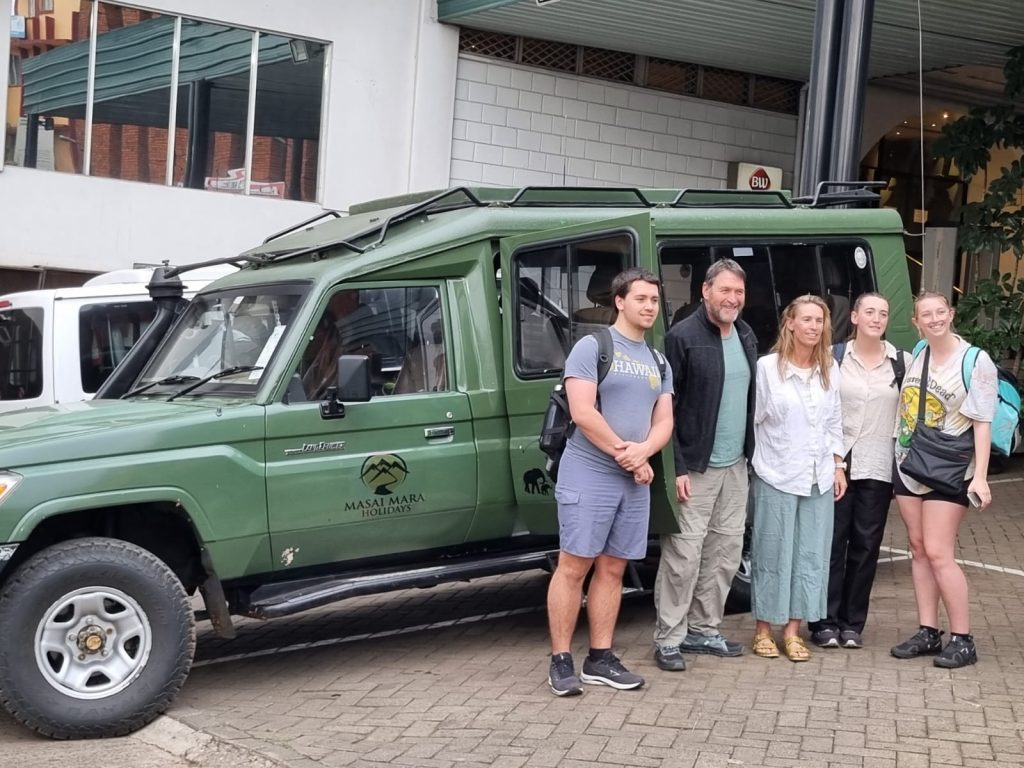 Years of operation honed our expertise in providing tours to different parts of East Africa. With our passion and our sincere desire to offer highly satisfying tours, we remained competitive in the industry for many years. We're proud to say that we are succeeding in our goals. Nothing is more important to us than to fulfill our clients' dream of a once-in-a-lifetime African safari.
Objective
At Masai Mara Holidays, We aim at providing innovative and unique travel experiences for the best value that will showcase the most spectacular places, attractions, and activities in the East African region.
Our Mission
We strive to offer professional services with the highest level of integrity, honesty, and efficiency while maintaining our commitment to the environment in collaboration with other industry stakeholders.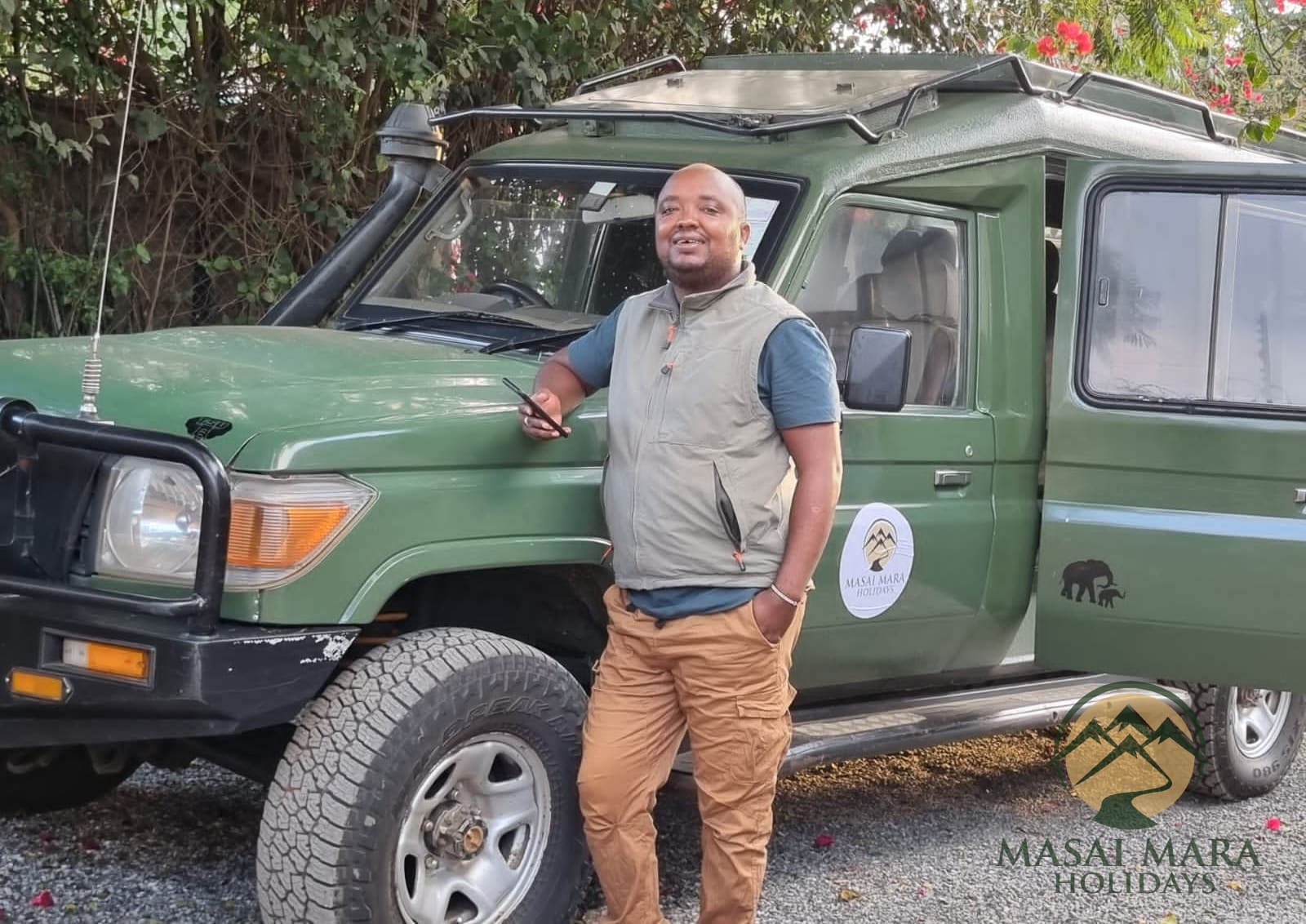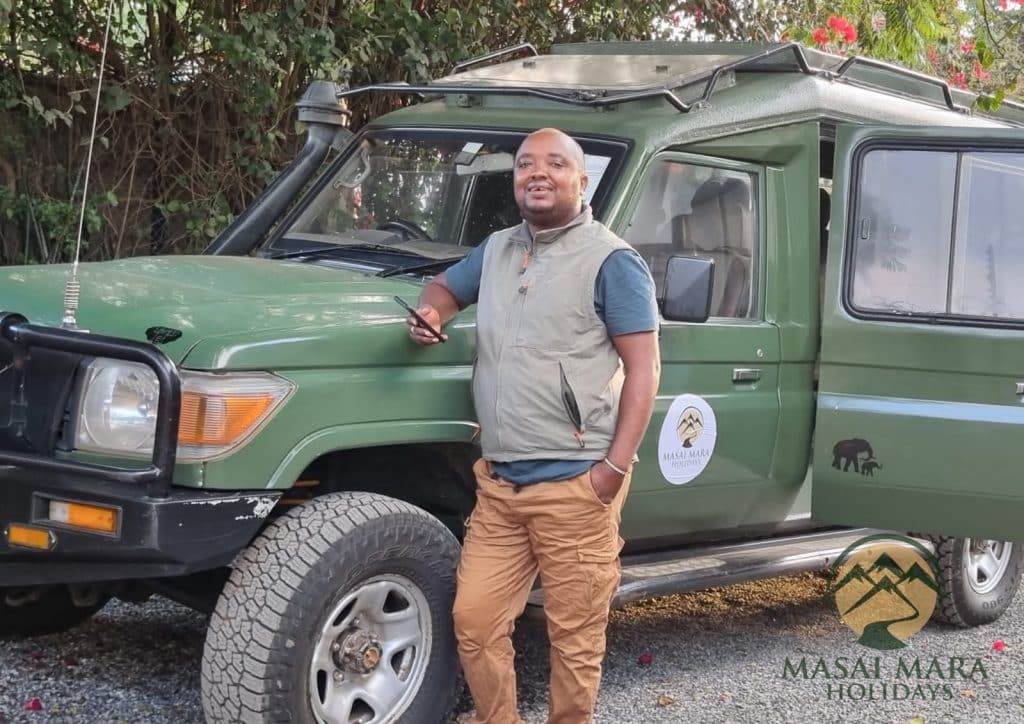 We Offer
Masai Mara Holidays is your home to Africa's unmatched safari adventure to the wild. We offer both tailored and customized private African Safari Packages with expert safari guidance. Our carefully tailor-made African safari tours offer you a typical wild; Kenya safaris, Uganda safaris, Tanzania, and Rwanda safaris
Our Unique tailor-made safari holidays feature wild adventures, game drives, the migration, mountain treks, cultural encounters, gorilla and chimpanzee trekking experiences, experimental one on one Researcher Safaris, bird watching safari holidays, weekend trips, special combined adventure safari holidays, and Highly Adventurous holidays to East Africa's best wildlife destinations. At Masai Mara Holidays Ltd, we design safari holidays to fit Single travelers, small groups, families, or larger groups. We offer expert advice, quality service, and guidance to our travelers to achieve their goals and dream safaris that cherish their time in Africa with memories that last a lifetime.
Masai Mara Holidays Limited is not only known for quality but also for reliable timely service based on our reviews on TripAdvisor from all our past travelers. With an excellent reputation built over 10 years of dedicated service in the industry. With an emphasis on the finest hotels, greatest safari destinations, Professional guides, well designed exclusive itineraries designed to achieve our travelers' dreams and requirements.
Our Values
High quality and personalized services to all our guests
Prompt communication upon your correspondence receipt
Delivering options and solutions to our guests' requirements
Professionalism through trained personnel charged with efficiency and effectiveness
We pride ourselves in honesty, trust, and integrity in service delivery
We are committed to preserving our environment and promoting our diverse culture and traditions
We always listen to your requirements and we are always there for you whenever you need us
In addition, we can arrange a multitude of requests to make your safari experience more enjoyable. We can cater to special dietary needs including, but not limited to Jain (traditional Indian vegetarian) and Kosher foods. Transportation can be arranged such as charter flight travel, private helicopter services, and can accommodate you in the utmost luxury hotels and lodges across East Africa and beyond.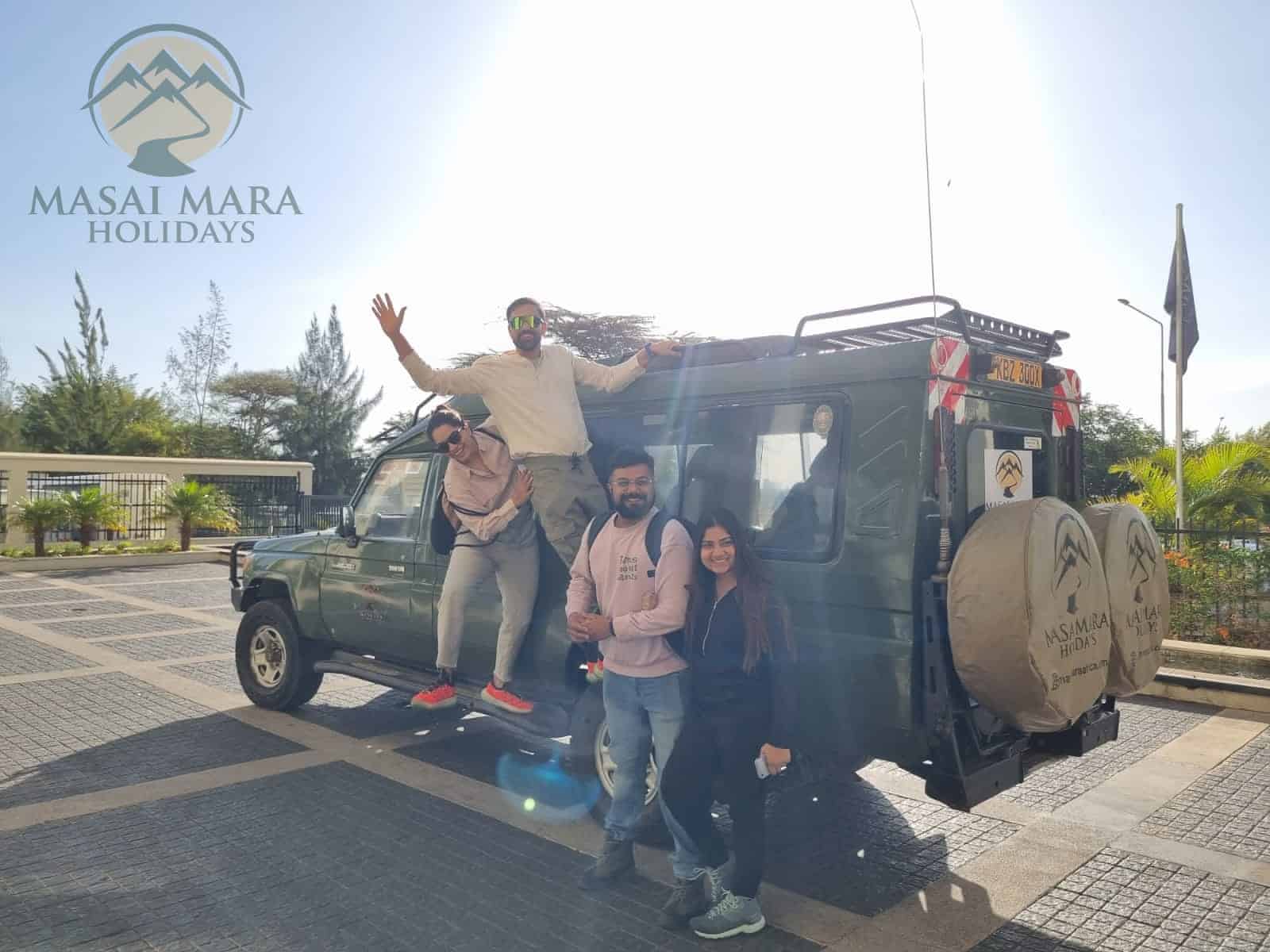 Why Masai Mara Holidays Limited?
At Maasai Mara Holidays Limited, our service is reputable for travelers looking for a life-changing experience in Africa with consistent, timely assistance from a professional, experienced, and also knowledgeable team. Through our excellence in operating African Safari holidays over 10 years of experience, we are proud to have an only trustful but also highly demanded customer base for travel solutions that meet the expectations of our clients
Responsible Tourism
At Masai Mara Holidays, we operate tours that aim at promoting friendly environmental impact and benefit the local African Communities. Our love for Africa pushes us the extra mile to take part in preserving the environment, natural resources, and African culture as our first priority. All our Safari holidays to all destinations feature an optional but recommended encounter with an African community, wildlife sanctuary, or community project. This is an endeavor to conserve the environment and also help African local communities in the best way we can.
Meet the Team
We have a competent staff with individuals that have been involved in the industry at various levels including tourism management, Customer Services, Tours & Travel operations, we passionately strive to ensure that our clients receive outstanding service. We are able to offer a selection of products to suit each individual's preference without compromising our world-class standards. We share our knowledge and passion for our beautiful and exceptional wildlife with all our customers.
Our tightly knit, superblyfunctioning team of the finest tourism experts is at your service. This is our most precious asset where lifetime careers are the rule, not the exception. Our staff are Dedicated, Efficient, Friendly, and Knowledgeable. These words describe our group of tourism professionals, whose mission is to make your tour the best vacation ever. When you return home from a successful tour that lived up to your high expectations, a lot of credit is due to our best personnel who you didn't meet, the men and women who staff our operational office and deliver the first-class service that you expect from World Tours & Safaris Tanzania.
Our Safari Guides & Tour Leaders
Our drivers/safari guides accompany you while on safari. They are professional local experts offering insights on the region's history, geography, wildlife and cultural traditions, who in partnership with our tour leaders provide a dedication to customer service that is the best in the industry.
In the case of large groups, the tour leaders are with you throughout your journeys to ensure everything runs smoothly. They are knowledgeable, caring, informative, and insightful, managing all details of every itinerary to make your vacation smooth, enjoyable, and worry-free.
Our Safari Vehicles
We operate with 4×4 safari vehicles and strive to ensure the best combination of comfort and effectiveness. Vehicles are equipped with six individual and comfortable seats, guaranteeing a large sliding window seat for each guest and pop-up roofs, offering excellent views and giving our guests fantastic opportunities for safe and undisturbed photography while on game drives. In addition, a seventh seat is available next to the guide.
Safety First!
Our Safari Land Cruisers are equipped with all possible safety features – fire extinguishers, First Aid kits, and seat belts.
They have specially designed fuel tanks to allow economical use of diesel during long journeys. All our vehicles are fitted with the necessary safari equipment, safari fridge, powered by the car battery, for keeping your drinks cold and refreshing. 220 Volt electric sockets for battery chargers ensure that you won't miss capturing any of the special moments you will experience on your safari, as well as a basic first-aid kit.