Tanzania is not only one of the most beautiful countries in Africa but indeed the world. On a safari to Tanzania, the country offers a rare blend of natural beauty and unparalleled wildlife viewing opportunities. A Tanzania Safari is an experience which will be treasured for a lifetime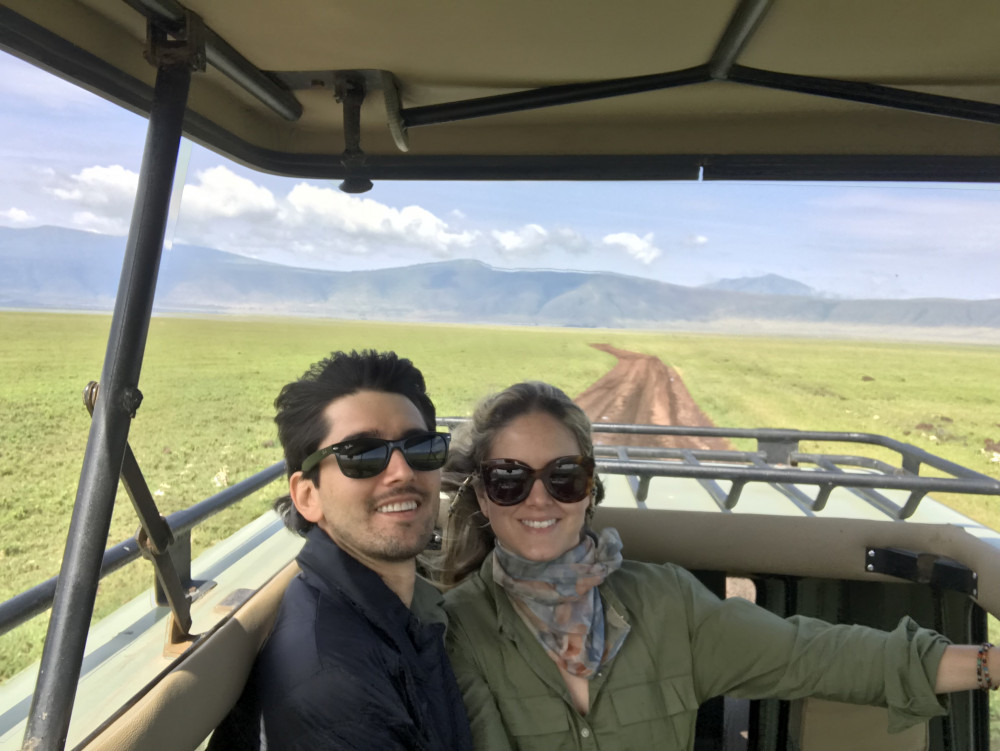 ---
Must do things on a Tanzania Safari
Visting Tanzania come expecting to see incredible things that will completely exceed your expectation, there are certain things that you should not leave out when planning your Safari to Tanzania, among this include:
Ngorongoro Conservation Area
Ngorongoro Conservation Area is about 160 kilometres from Arusha, a Conservation Area basically means that humans and animals can live in the area, this is abit different from a National Park since National Parks are conserved for wildlife only. Ngorongoro includes a couple of things among these are; 80,000 Maasaipeople who live here but the most significant part of Ngorongoro is the crater. It's the world's largest unbroken caldera. It's a basically a huge open amphitheater with walls about 600 meters high. Inside of the Caldera is 260 kilometers square and basically a big flat area. It has open grasslands, swamps, lakes (both fresh and salt water lakes) but the amazing bit about Ngorongoro is that it was created from a volcano. Ngorongoro Conservation Area is home to up to 30,000 wildlife species, with a visit you can witness the "big five" to include; zebras, wildebeest, gazelles, ostriches, warthog among others. Ngorongoro is definitely an absolute must do when planning your Safari to Tanzania
Serengeti National Park

Serengeti is an amazing place covering an area of about 13,000 square kilometers and it is probably the foremost national park in the world. Serengeti in Swahili, the local Tanzanian language widely spoken in East Africa means "endless plains that stretch right up to the sky". Serengeti National Park is incredible because it's a huge vast flat plain particularly renowned for the Great migration which involves over a million wildebeest, couple of hundred thousand zebras, a couple of hundred thousand gazelles moving from the dry part of Serengeti to cross over to Masai Mara National Reserve to find food and water. Serengeti was gazetted in 1951 which makes it Tanzania's oldest National Park. While on a Safari to Tanzania, a visit to Serengeti National Park guarantees you a chance to see all the big five in just one game drive
Tarangire National Park

Tarangire National Park is about 120 kilometers from Arusha and 160 kilometers from the Kilimanjaro Airport, this makes it very convenient if you're flying in from either of the two airports. Tarangire is the sixth largest park within Tanzania and was the fifth to the opened after Tanzania's independence from Britain. Tarangire National Park was established in 1971. In terms of big attractions: there's lots of baobab trees everywhere and also what's very important about this particular park is the Tarangire River which attracts lots of wildlife and bird species during the dry season. The months; July to September are very dry which makes it difficult for animals to find water, but the river keeps flowing and so many wildlife species are attracted here, So it's particularly the best time to visit Tarangire National Park which makes Tarangire National Park definitely one of the must do things.
Masai Cultural Visit
Maasai are people you'll see as you travel around Tanzania, and are very distinctive as they're wearing cloth robes often in red or blues. They are the indigenous people and a very important tribe within Tanzania, and across the country you can go to different villages which help explain some of their heritage, history and the way the people live. With a visit to one of the communities In Ngorongoro you'll see some traditional dancing and singing on top of which you can acquire new skills; They'll show you how they make fire without using any sort of combustibles, They will also show you practically how their houses are made. This is also a perfect time to check out some of their beautiful craft work which is also available for purchase. The great thing about going to the village is you get a real sense and understanding of the Maasai people of Tanzania and also gives you a chance to give back to the community.
To get your self a good deal to visit these must-see things, simply check out our tailor made Safari packages to Tanzania then contact our experienced tour experts at Masai Mara Holidays to get your self a Tanzania Safari at the best price.
Planning a Tanzania Safari
There are certain factors you should consider when planning a trip to Tanzania, first how will you arrive; it is possible at times to find cheaper airfare into Nairobi Kenya however extra visas vaccinations and transfers will be required upon your arrival to Kilimanjaro international airport.
Acquiring a Tourist visit Visa
Single Entry Tanzania Tourist Visa Cost $50 and can be acquired at point of entry (border or Airport Immigration desk) or online. However we wouldn't recommend the online process because many of our travellers have found if lengthy and disturbing.
Documents required when applying for a tourist visit visa

.
Copy of your Passport (Bio-data page)
Copy of a recent Passport size Photograph (copy)
Travel Itinerary (for East African Visa)
Yellow Fever Vaccination Certificate copy
Return Air Ticket (copy)
You can acquire an East African Visa if you're going to do a safari to Uganda, Rwanda or Kenya which saves you on logistics
What to wear on a Tanzania Safari
While on a safari to Tanzania, dressing accordingly is more of a safety kind of thing than comfort. First and fore most avoid bright colored clothes especially blue or black navy blue and black. These colors tend to attract the tsetse flies, so what you want to focus on is the khakis greens Browns which are basically the earth tones. These colors make hard to recognize dirt and are less attractive to tsetse flies. Never the less you could wear white but you're gonna be really dirty because it is so dusty on a Tanzania safari.
We also recommend that you stay away from the short shorts and tank tops, the more skin show is the more feed there is for the mosquitoes, tsetse flies and other little bugs not forgetting the Sun since the sun is quite very hot near the equator, you can get burned very quickly.
Sleeves that roll and trousers that zip off are the best because when it does get really hot during the day you may want a little more breeze but it's nice to be able to cover up too for the bugs and intense sun.
Also acquire a round billed hat because it protects your head, ears and back your neck from the direct Sun, it is very important to have one. The weather in Tanzania depends on the season you're coming. If you visit on a safari to Tanzania in August or September it gets really hot during the day but it can cool off a little bit in the evening.