Tanzania Safari Tours & Holidays
Tanzania is an amazing destination for safari-goers. Its wildlife offerings are riveting and are complemented by its breathtaking landscapes, perfect for an unforgettable adventure. Tanzania safari holidays are highly sought after by people seeking to experience the best of Africa's wildlife and nature.
When planning for Tanzania safari holidays, it's important to know the best time to go. Generally, the peak season is from July to October, when the great migration occurs in Serengeti National Park. This is a natural spectacle that sees thousands of wildebeests, zebras, and gazelles move from one park to another in search of water and better grazing lands, while the predators follow in a spectacular display of wildlife interactions.
There are several national parks and reserves to visit while on Tanzania safari holidays. Serengeti National Park is the most popular, thanks to the great migration that occurs here. The park also has a variety of other animals such as lions, elephants, giraffes, cheetahs, and hyenas.
Other national parks worth visiting include Tarangire National Park, which is famous for its huge elephant herds, and Lake Manyara National Park, known for its tree-climbing lions. Ngorongoro Conservation Area is another great destination, harboring several wild animals and a caldera, one of Africa's most significant geological features.
Accommodation in Tanzania during a safari is not a concern, as there are several options to suit all budgets. From camping to luxurious lodges, you can find the perfect spot to stay in while enjoying your Tanzania safari holidays.
It is no doubt that a safari to Tanzania offers a remarkable experience. With its captivating national parks, hospitality, and wildlife, a Tanzania safari holiday is a must for anyone seeking a memorable adventure. Whether you're traveling solo, with your partner, or group, your Tanzania safari holiday will surely exceed your expectations. Check out our carefully safari holidays to Tanzania and feel free to request a free quote.
This 3 Day <a href="https://masaimaraafrica.com/trip-types/tanzania-safari-tours-holidays/serengeti-safari-tours-and-holidays/">Serengeti Safari</a> is an ideal short tour for visitors with limited time seeking to explore<a href="https://masaimaraafrica.com/serengeti-national-park/"> Serengeti National Park</a> and <a...
Available through out the year:
Jan
Feb
Mar
Apr
May
Jun
Jul
Aug
Sep
Oct
Nov
Dec
This 3 Day Tanzania safari is a best fit short preferably luxury safari that explores some of the best parks that Tanzania has to offer....
Available through out the year:
Jan
Feb
Mar
Apr
May
Jun
Jul
Aug
Sep
Oct
Nov
Dec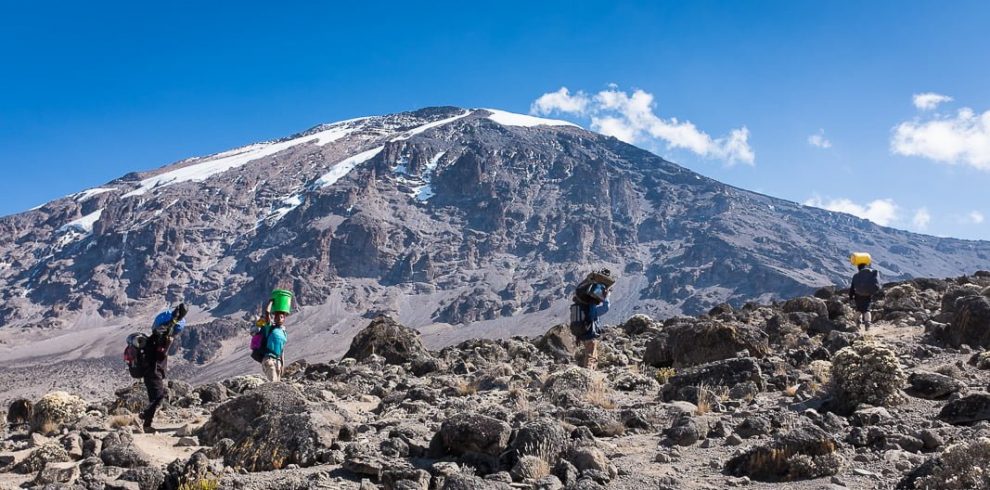 Marangu route, also known as the "Coca-Cola" route, is the oldest, most well established route on Kilimanjaro. As the climb is steady and gradual, many...
Available through out the year:
Jan
Feb
Mar
Apr
May
Jun
Jul
Aug
Sep
Oct
Nov
Dec
Are you dreaming of an unforgettable safari experience in Africa? Look no further than the Serengeti National Park in Tanzania for the ultimate holiday adventure.
Serengeti safari holidays offer a glimpse into one of the most captivating landscapes in the world, where the diverse wildlife and stunning vistas will leave you in awe. Witness the annual wildebeest migration, see lions, leopards, elephants, and giraffes in their natural habitat, and indulge in the sights and sounds of the Serengeti savanna.
To make the most of your Serengeti safari holiday, be sure to choose a reputable tour operator that has experience in the area. Most safari expeditions offer professional guides and luxury accommodations, allowing travelers to relax and fully immerse themselves in the Serengeti's natural beauty.
The best time to visit the Serengeti is during the dry season, which runs from June to October, as the animals (migration) are more easily visible and accessible. However, if you prefer a quieter experience with fewer crowds, consider visiting during the rainy season, from November to May.
The key to a successful Serengeti safari holiday is flexibility and an open mind. The wildlife is unpredictable, and no two days on safari are the same. Embrace the unexpected and be prepared for the adventure of a lifetime.
Serengeti National Park is a must-visit destination for anyone seeking a genuine safari experience. Whether you're a seasoned traveler or a first-time adventurer, a Serengeti safari holiday promises to be an unforgettable journey into the heart of Africa. Checkout our expertly crafted safari packages to Serengeti National Park and feel free to request a free quote.
This 4 Day Serengeti  and Ngorongoro offers the best of Serengeti National Park and <a href="https://masaimaraafrica.com/ngorongoro-crater-tanzania/">Ngorongoro Crater</a>. Serengeti is one of Africa's most famous national...
Available through out the year:
Jan
Feb
Mar
Apr
May
Jun
Jul
Aug
Sep
Oct
Nov
Dec
This 5 Day Serengeti and Ngorongoro Safari offers the best of Tanzania Northern circuit Safari. The tour starts from Arusha with pickup at transfer to...
Available through out the year:
Jan
Feb
Mar
Apr
May
Jun
Jul
Aug
Sep
Oct
Nov
Dec
This 8 Day Tanzania Safari & Beach holiday offers you the best of Tanzania National Parks and Coastal beach experience. We visit Tarangire National Park...
Available through out the year:
Jan
Feb
Mar
Apr
May
Jun
Jul
Aug
Sep
Oct
Nov
Dec
Available through out the year:
Jan
Feb
Mar
Apr
May
Jun
Jul
Aug
Sep
Oct
Nov
Dec