Uganda Safari Tours & Holidays
Uganda is undoubtedly one of the best African safari destinations for a memorable holiday experience. Whether you're looking to see the Big Five wildlife, discover stunning landscapes, or explore the local culture, Uganda has something to offer everyone.
If you are considering a Uganda safari holiday, here's everything you need to know to make the most of your trip.
Experience the Best of Uganda's Wildlife
Uganda is home to some of the most diverse and abundant wildlife in Africa. On a Uganda safari holiday, you'll have the opportunity to see the "big five"; lions, leopards, elephants, buffalos, and rhinos, as well as several other species like giraffes, zebras, and antelopes.
The highlight of your Uganda safari holiday will undoubtedly be seeing the rare and endangered mountain gorillas. Uganda is home to over half of the world's remaining mountain gorillas, and visitors can trek through the forests of Bwindi Impenetrable National Park and Mgahinga Gorilla National Park to see them up close and personal.

Other wildlife experiences in Uganda include boat safaris on the Nile River, chimpanzee treks in Kibale Forest, and game drives in Queen Elizabeth National Park.
Explore Uganda's Stunning Landscapes
Besides its exceptional wildlife, Uganda is also known for its stunning landscapes. The country is dominated by rolling hills, vast plains, dense forests and freshwater lakes.
One of the iconic natural attractions in Uganda is the famous Murchison Falls, where the Nile River narrows through a "devil's cauldron" before plunging 43 meters into the Nile below. Visitors can take boat cruises to the base of the falls or trek to the top for panoramic views.
Another must-visit destination on your Uganda safari holiday is Lake Bunyonyi. The second-deepest lake in Africa has 29 islands, surrounded by misty hillsides and terraced agriculture.
Go Off the Beaten Path with Uganda's Cultural Experiences
In addition to amazing wildlife encounters and breathtaking scenery, Uganda boasts a rich cultural heritage. The country is home to over 50 different ethnic groups, each with its unique traditions and customs.
Visitors can immerse themselves in the local culture by visiting local villages, markets, and museums. The Batwa Trail in Mgahinga Gorilla National Park, which takes visitors on a cultural walk through the Batwa pygmies' former forest home. Besides, visitors can learn to cook local dishes, dance with locals, and try their hand at traditional crafts.
At Masai Mara Holidays, we believe in responsible tourism and sustainable travel. We work closely with local communities and support conservation efforts to ensure that our guests can experience Uganda's wonders without impacting the environment and local communities negatively.
Choose from our wide range of Uganda safari holidays and let Masai Mara Holidays (Ltd) create an unforgettable experience for you. From luxury lodges to budget-friendly camping safaris, we have options that cater to every traveler's preferences. Embark on an adventure of a lifetime and witness the beauty of Uganda with us
Overview The 4 Day murchison falls and White water rafting Tour is an ideal wildlife and adventure tour to murchison falls National park, Uganda's largest...
Available through out the year:
Jan
Feb
Mar
Apr
May
Jun
Jul
Aug
Sep
Oct
Nov
Dec
This 12 Days Gorillas and Wildlife Safari is a 12 days Uganda wildlife, chimpanzee and gorilla trekking safari is a wildlife safari in Uganda with...
Available through out the year:
Jan
Feb
Mar
Apr
May
Jun
Jul
Aug
Sep
Oct
Nov
Dec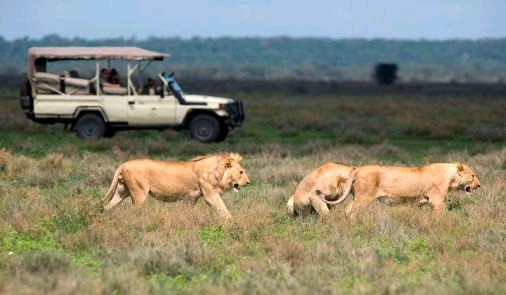 This <strong>4 Day</strong> <strong>Murchison Falls Tour</strong> is carefully designed to offer the park big highlights for the most affordable price. Such highlights include the devil's cauldron,...
Available through out the year:
Jan
Feb
Mar
Apr
May
Jun
Jul
Aug
Sep
Oct
Nov
Dec
Despite the common extreme weather conditions like the un-predicated rains, our Rwenzori itineraries caters for both capable <strong>mountaineers</strong> and less-experienced <strong>hikers</strong>. Whether you want to conquer Africa's third...
Available through out the year:
Jan
Feb
Mar
Apr
May
Jun
Jul
Aug
Sep
Oct
Nov
Dec